---
Leasing Consultant at Glacier Valley Apartments (part time)

Overview: If you are super-organized and love working with people, then a Leasing Consultant position with Wangard is perfect for you. The Leasing Consultant is the residential property's sales representative whose primary duties are to greet clients, to present the features and benefits of the property and to secure lease agreements from qualified persons. Type A personalities are more than welcome to apply! Details are a key to success in this position as well a compassionate nature when dealing with community relations.

Reports to: Property Manager of Glacier Valley Apartments (https://www.linkedin.com/in/katrina-spence-gehrke-38b5a53/)

Essential Duties
Meet with prospective residents and showcase the property and apartments units through a personalized tour.
Follow up with prospective residents to answer questions, promote property, and learn what future residents value.
Facilitate the new resident process to include lease administration and move in process. Ensure that each resident feels welcome and comfortable in their new home.
Maintain a calendar of scheduled move-ins, ensuring all move-in appointments are completed and all apartments inspected and compliant with established standards prior to move-in.
Submit tenant and property work orders efficiently so residents feel valued and important.
Conduct resident move-outs efficiently and in accordance with state law and company standards.
Maintain all resident files, ensuring completeness and accuracy of all paperwork and documentation as well as confidentiality for the property residents.
Maintain all account records and transactions including NSF's, rent allowances, concessions, rent increases and other management-approved debits and credits.
Assist in marketing functions including creating flyers, market surveys and shopping competitive properties.
Provide clerical and phone support.
Update unit availability daily/weekly as needed as well as creating the "sparkle" factor on the property.
Contribute to cleanliness and curb appeal of the property on continuing basis.
Assist in planning property resident functions. These functions include holiday parties, pool events, and volunteer efforts such as a food drive. Attend functions and participate as host for any functions with the property manager. Assist in creating a sense of community for all residents!
Partner with the property manager to resolve resident issues, complaints, and safety concerns. Direct pertinent issues and matters to the property manager.
Stay on the cutting edge of market conditions, trends and product knowledge in the community and competitive communities.
Ability to work some evenings, some weekdays, every Saturday and occasional holidays.
Other tasks or duties as assigned by property manager.



Knowledge, Skills, and Abilities
Each job duty must be performed with the focus and accuracy it requires. The essential knowledge, skills and abilities you need are outlined below. Reasonable accommodations may be made to enable individuals with disabilities to perform the job's essential functions.
Skills include an excellent ability to address the needs of residents, prospects and vendors. Other essential skills include, but are not limited to:
Excellent communication and customer services skills!
Strong administrative and organizational skills!
Strong time management skills and ability to prioritize wisely!
Sales experience which may include retail, hospitality, or administration!
Ability to drive and access to a car-unless you live at our property and can walk to work!
Knowledge of state law as it relates to fair housing- we can teach you this aspect!
Basic computer and internet knowledge!
Intermediate knowledge of MS Word, Excel and Outlook!
Experience and Education
One year's experience in residential property management or related field is preferred, but not required.
Ability to fluently read and write English, accurately perform intermediate mathematical functions and use all on-site resident management software functions.
Experience in the service industry is a plus-retail, administration, receptionist/greeter, food service.

Licenses/Equipment
Valid driver's license and current automobile insurance required; position requires personal vehicle to fulfill all job's functions.

Physical Demands
Physical demands include the ability to lift up to 50 pounds. The employee will be regularly required to sit; stand; walk; reach using feet, legs, back, arms and hands; talk and hear. The employee may occasionally be required to climb. Specific vision requirements include the ability to use close vision; distance vision; color vision; depth perception and the ability to adjust focus. The employee will be required to work at a personal computer and talk on the phone for extended periods of time. Must possess the ability to detect auditory and/or visual alarms and be available to work extended/flexible hours and weekends, as needed.

Attendance/Travel
This position is a part time hourly position. This position requires the availability to work some nights, some weekdays, every Saturday, and occasional holidays. This position also requires regular attendance and active participation/planning at all company functions and events.

Learning and Development
Commit to ongoing professional development and career growth.

Wangard Partners is an equal opportunity employer. All qualified applicants will receive consideration for employment without regard to race, color, religion, sex, sexual orientation, gender identity, national origin, disability or veteran status.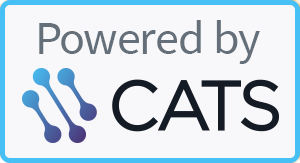 Contact: