---
Multifamily Maintenance Technician
Maintenance Technician - The Preserve at Prairie Creek
www.wangard.com

Reports to: Multifamily Maintenance Supervisor

Overview:
Wangard Partners is seeking a qualified candidate to join our Property Management team as a Multifamily Maintenance Technician at the Preserve at Prairie Creek Apartment community in Oconomowoc, WI.

Can you work in a faced paced environment?
Do you enjoy being part of a team?
Would you like top notch health care and benefits?

Join our maintenance team!
Medical Insurance - $20 monthly for the single employee -FSA and HSA offered.
Optional dental and vision insurance
Paid life insurance & ADD
STD/LTD
401K with employer match
PAID TRAINING up to $1000 annually
Paid membership to apartment and real estate associations
Paid vacation and sick time for all employees
Primary Duties:
Communicate effectively with residents, guests, visitors and staff
Strive to continuously meet or exceed resident satisfaction
Ensure that all work orders have been completed in a safe, prompt and professional manner
Communicate life safety concerns of the community with Property Manager and Maintenance Supervisor.
Prepare maintenance reports and other job-related documentation
Assist the overall team effort in any way possible to enhance curb appeal
Maintain inventory of equipment, tools and supplies.
Follow all company and property policies and procedures
Present an appearance appropriate to the image of the community
Perform on-call emergency services as required
Understand and comply with Fair Housing laws and standards
Additional tasks or duties assigned by supervisor

Maintenance responsibilities: The Maintenance Technician must have the ability to install, service, replace and repair the following items in a responsible and professional manner that meets industry standards. These responsibilities include but are not limited to:
Perform general maintenance duties such as, but not limited to, appliance repairs, equipment repairs, painting, HVAC repairs, basic carpentry, basic electrical, basic plumbing, glass replacement, and screen repair at the discretion of the Director of Maintenance Operations and the Multifamily Maintenance Supervisor
Conduct all community maintenance work, service requests, punch lists, building inspections, preventative maintenance, and cleaning
Removing trash (including appliances)
Perform all work necessary to quickly bring vacated units to rent ready condition
Participate in an afterhours emergency call rotation
Landscaping and grounds management
Knowledge, Skills, and Abilities
High School diploma or equivalent
Must have the basic proficiency of reading and writing the English language
Willingness to perform all required tasks
Demonstrated knowledge of work safety habits
Excellent communication and interpersonal skills
Ability to professionally represent the company
Attends and participates in training programs required by the company
Supply basic tools (see tool list)
Maintain a valid drivers' license and reliable transportation.


Physical Demands: Physical demands include the ability to lift up to 50 pounds. The employee will be regularly required to sit; stand; walk; reach using feet, legs, back, arms and hands; talk and hear. The employee may occasionally be required to climb. Specific vision requirements include the ability to use close vision; distance vision; color vision; depth perception and the ability to adjust focus. The employee will be required to work at a personal computer and talk on the phone for extended periods of time. Must possess the ability to detect auditory and/or visual alarms and be available to work extended/flexible hours and weekends, as needed.

Professional Experience
A minimum of two years of experience as a Maintenance Technician.

Attendance/Travel
This position is a full time hourly position. This position also requires regular attendance and active participation/planning at all company functions and events.

Licenses/Equipment
A valid driver's license and current automobile insurance is required. Position requires individuals to furnish their own vehicle to fulfill all of the job's functions.

Learning and Development
Maintain a commitment to ongoing professional development and career growth.

Wangard Partners is an equal opportunity employer. All qualified applicants will receive consideration for employment without regard to race, color, religion, sex, sexual orientation, gender identity, national origin, disability or veteran status.

NOTE: This job description is not intended to be all-inclusive. Employee may perform other related duties as requested to meet the ongoing needs of the organization.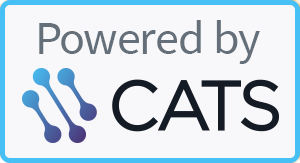 Contact: